Three Things That Are Required For Every Bail Bond
Bail Bond Application
The bail bond application is the initial step required to get a bail bond.  We need information about the person the bail bond will be posted for and the person who will be signing the bail bond agreement.  We can do the application by phone, online or in person.
Bail Bond Premium
How the Bail Bond Premium will be paid and by who must be determined before the bail bond can be posted.  The bail bond premium is usually paid up front with a credit card, debit card or in cash. Other payment options can be discussed by calling us at (714) 960-4402.
Bail Bond Agreement
The Bail Bond Agreement is the contract that must be signed by a person who qualifies to be financially responsible for the bail bond premium, the full amount of the bail bond and any costs incurred if the person who was bailed out misses a court date.
Bail is intended to be a deposit held by the court to guarantee the appearance of the defendant. If you post the full amount of the bail with the jail, you will get the full amount back from the court after the court has released the bail money.  But, if the person skips bail you will not get your bail money back from the court.
This woman has been a savior to me and my partner. She is right there when you need it most. Thanks Bon. 
Awesome Service!!! This was my first time dealing with any bail bonds and I have to say I'm so glad i called them. Bonnie was the representative helping me and she was great. She talked me through everything over the phone and not even 30 min later was she there with me, helping me get my loved one out. She was professional, so nice, and covered everything from A-Z. If you're stuck in an unfortunate situation definitely give them a call!
I recently needed some help and received quick and friendly service from Huntington Beach Bail Bonds. If you are in need of a bails-bond person i would strongly recommend them.
Philosophy
We believe in treating people with the same dignity and respect we would want if we were in a similar situation.  Beyond this, we make sure our customers understand crucial things up front, such as the the fact that the bail bond premium does not get returned.  We also explain why in a way they can understand.  An informed customer is a happy customer.
We only want to help people who want our help.  We will never use pressure, sales tactics or deceit to get anyone to sign for a bail bond.
We discourage people from bailing a person out when, in our opinion, it will not be in their best interest to do so. Ultimately, it is their decision and we will go forward with the bail bond if that is what they decide.
Why Us?
We respect our customers and they respect us, and that is what sets our company apart from others.  When an existing customer calls they will always be speaking to someone who is familiar with them and their situation.  They don't have to start from scratch and explain everything before they can get help. We are always available if you need us or have a question we can answer.
With over 30 years of experience, we can quickly tell if we will be a good fit to be your bail bond company.  We won't waste your time if we think we won't be able to help you.
If you have questions regarding our company, you should give us a call. We will do everything possible to make sure we are the right fit for you.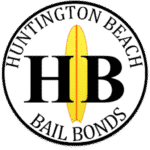 Huntington Beach Bail Bonds 18090 Beach Blvd., Suite 2, Huntington Beach, CA 92648
(714) 960-4402 24 Hour Bail Bonds  - California Department of Insurance License #1674109
Call Now For ImmediateAssistance
714-960-4402